BRILLIANT IDEAS FOR INSPIRED LEADERSHIP
Grow leaders, teams and organisations.
Take video tour
Unlimited events with the
Leadership Pass

.
Momentum Media subscribers enjoy exclusive access to
$40 off Club and Premium Passes.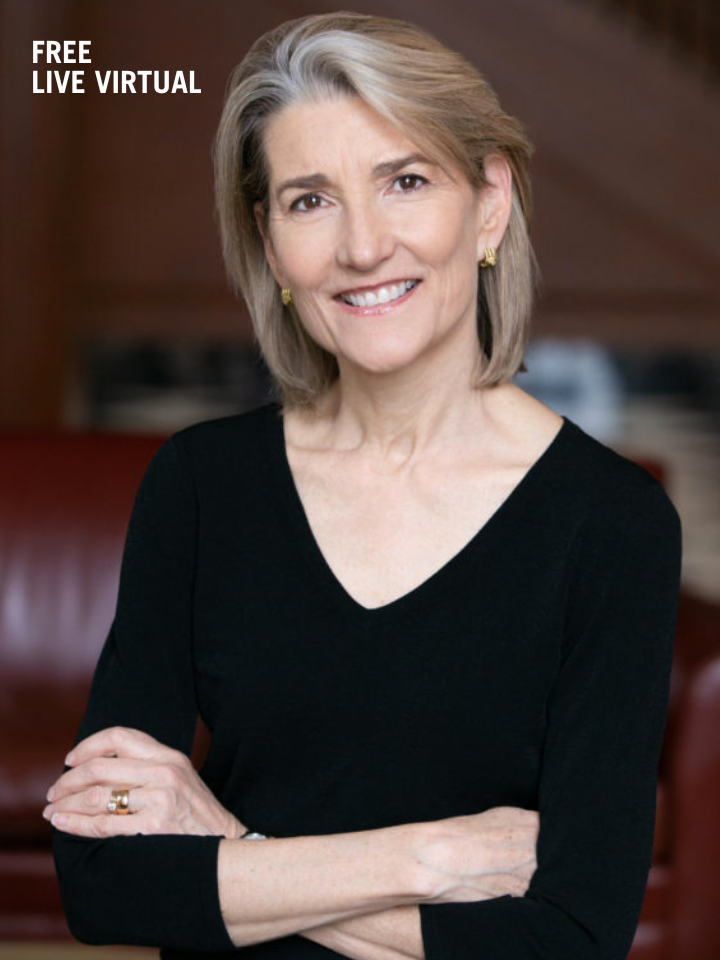 Amy Edmondson
Embracing Failure to Learn Faster: What Science teaches us about Failing Well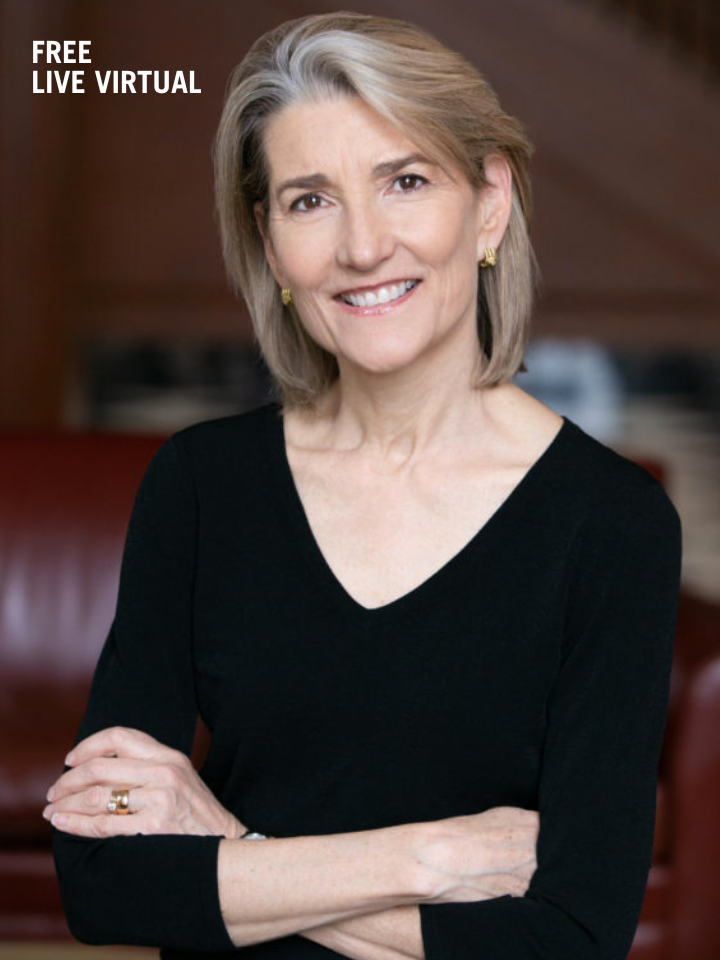 Amy Edmondson
Embracing Failure to Learn Faster: What Science teaches us about Failing Well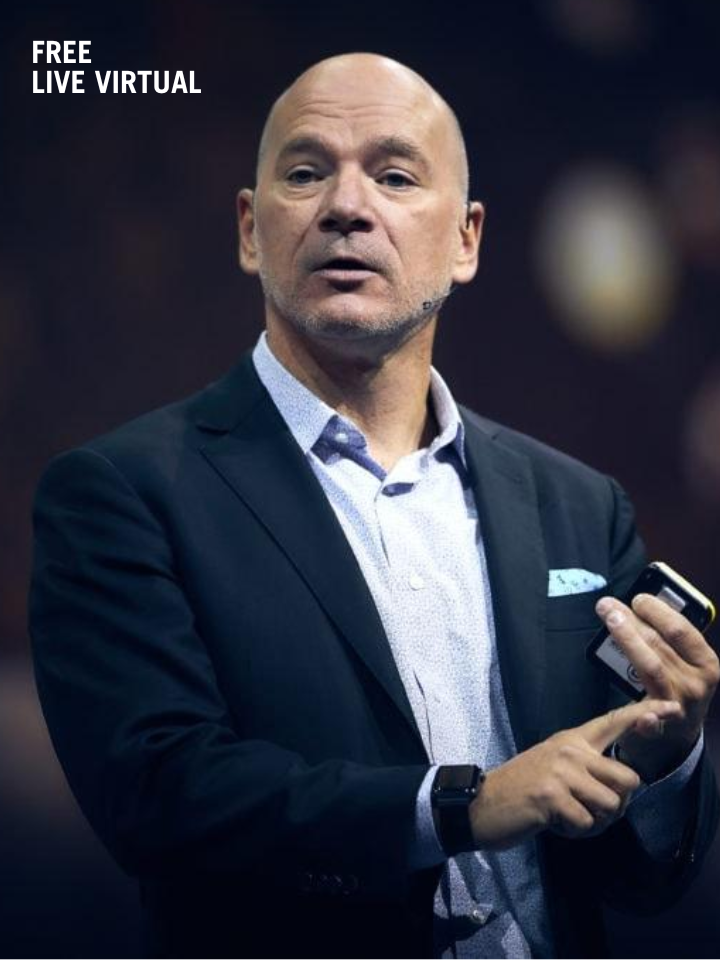 Andrew McAfee
Unlock Innovation: Meet the Radical Mindset that Drives Extraordinary Results
Leadership pass
Access the world's brightest minds with our Leadership Pass
A year of virtual global events, masterclasses, book club events and learning starting from just $358 AUD
Live Learning Program
Rare access to high-impact ideas from change-making leaders through purposefully curated headline events, interactive masterclasses and interviews with bestselling business authors.
The world's most recognised speakers, authors and business leaders all in one place; from Jim Collins to Brené Brown to Patrick Lencioni.
Leadership Library
Curate learning journeys for you and your team from our exclusive library of practical tools and proven frameworks to upskill leaders, challenge thinking and develop future-ready strategies.
Embrace flexible working and learning by engaging in a range of content formats to suit the needs of people and teams wherever they are and however they learn.
Global Community
Connect with other leaders through must-see events, immersive workshops and shared experiences.
Share challenges, problem solve, collaborate on new ideas and ways of working through social learning.
Events are information packed, with real, actionable strategies that can be applied to your own life to grow both personally and professionally.
Very insightful session with Dan Carter!
The go to source for cutting-edge professional development delivered by experts in their field
The best L&D program I have done, multiple topics presented by great, and often world leading people who are so willing to impart their knowledge and answer questions.
Lorin Livingstone
26/09/2023
Great presentation by Duncan Young! The Growth Faculty Pass provides value for money and a wide variety of masterclass speakers and topics. Love the new 45 minute sessions!
Duncan Youngs session was amazing! Thank you Growth Facility, your sessions are very valuable, and the 45 minute session times are just right
A regular dose of Growth Faculty content keeps you on track and motivated.
James Clear was amazing at the growth faculty talk. Lots of take aways
Designed for the new world of work
Growth Faculty Leadership Pass helps organisations build high performing leaders and teams by connecting them to the world's brightest minds, and proven frameworks and tools wherever they are, whenever they want.
We equip leaders with the mindset and skillset for now and the future of work.
9.5/10
Average member rating for live virtual events
538+
In our faculty of world leading speakers and authors
18,500
Businesses in our community
Leadership Pass
Unlimited breakthrough ideas, tools & techniques from the world's brightest minds
USE

PROMO CODE MOme AT CHECKOUT
CLUB
Perfect for leveling up your leadership skills whatever your goal
per year (was $398)
Join Club

LIVE GLOBAL EVENTS

LIVE interactive masterclasses

LIVE BOOK CLUB EVENTS

ONDEMAND LEADERSHIP LIBRARY

RESOURCES

COMMUNITY ACCESS
Premium
Ideal for leaders hungry for the latest thinking and actionable frameworks
per year (was $698)
Join Premium

LIVE GLOBAL EVENTS

LIVE interactive masterclasses

LIVE BOOK CLUB EVENTS

ONDEMAND LEADERSHIP LIBRARY

RESOURCES

COMMUNITY ACCESS

Eight must read business books

VIP ACCESS
For Teams
Future-proof your workforce, attract and retain top talent, grow people, teams and organisations.
Talk to us

ALL CLUB INCLUSIONS

GROUP MANAGEMENT DASHBOARD

CURATED CONTENT FOR ALL LEADERSHIP LEVELS

MULTIPLE LEARNING FORMATS

TOOLS AND FRAMEWORKS
The Growth Faculty really understands what leaders need!
Peter Rowe
Profitune
The best ROI you could possibly ask for no matter which industry you work in!
Lynn Bailey
Fresh Hope Care
The lessons I learned aren't just applicable to business but they enriched my life as well.
Fel Aquino
Canon Medical Systems
I loved the fact that I could see a world-class speaker live from my own home.
Caroline Worsley
Mahra Massage
The quality of speakers and content is way and above the best I have come across.
Mark Wiggins
Hall Payne Lawyers
So practical and relevant. Gets to the heart of the topic faster than any other training session I've done.
Sonja Leicester
Parkitect Australia
Consistently high standard of learning provided. Short. Sharp. Relevant.
Suzy Lee
Hatch
A must for any level practitioner who is committed to lifelong learning.
Louise Bonser
The Deering Group
Amazing presentations and world class content for leaders!
John Venegas
SDA Schools NSW
Topics are relevant and informative, delivered by experts in the field.
Catherine Twiss
Catherine Twiss Consulting
Highly relevant content, delivered in a time effective format.
Darleen Taylor
FirstChance
frequently asked questions
Leadership Pass
Access the world's brightest minds with our Leadership Pass
A year of live virtual global events, masterclasses, book club events and learning starting from just $358 AUD