THANK YOU – WE HAVE RECEIVED YOUR ENTRY!
Winners will be announced by email on tuesday 4th april.
EXCLUSIVE ACCESS
EXPERIENCE LIVE & ON DEMAND LEARNINGS FROM THE world's BRIGHTEST MINDS.
A year of virtual global events, masterclasses, book club events and self-development at your fingertips, including breakthrough development ideas, tools and techniques from the world's brightest minds.
The Growth Faculty has to be one of the great standards of sustained value. Consistent in its quality of speakers, relevance of topics, and seamless management of development experiences. Highly recommend!
Epic
Having Growth Faculty and James Clear in NZ was an absolute treat. Loved the presentation delivery and Q & A style.
Sheryl Dickerson
10/09/2023
Great morning of learning and connection.
Loved this event with James Clear & Holly Ransom, both dynamic speakers and learnt so much. James was humble and authentic so he made you feel like you could achieve some new habits to improve your life. Holly was energetic and communicated with great appeal and knitted the conversations together in a natural way.
Great session in Auckland on 8/9/23 with James Clear - author of Atomic Habits
growth faculty Pass
CLUB
Perfect for leveling up your leadership skills whatever your goal
per month. Billed annually*
Join Club
LIVE GLOBAL EVENTS
LIVE & INTERACTIVE MASTERCLASSES
LIVE BOOK CLUB EVENTS
ON-DEMAND LEADERSHIP LIBRARY
RESOURCES & TOOLS
COMMUNITY ACCESS
Premium
Ideal for leaders hungry for the latest thinking and actionable frameworks
per month. Billed annually*
Join Premium
ALL CLUB INCLUSIONS
plus
EIGHT MUST READ BUSINESS BOOKS
VIP ACCESS
For Teams
Future-proof your workforce, attract and retain top talent, grow people, teams and organisations.
Talk to us
TAILORED PACKAGES AVAILABLE TO SUIT YOUR TEAMS NEEDS
INCLUDING
GROUP MANAGEMENT DASHBOARD
CURATED CONTENT FOR ALL LEADERSHIP LEVELS
MULTIPLE LEARNING FORMATS
TOOLS AND FRAMEWORKS
What our members say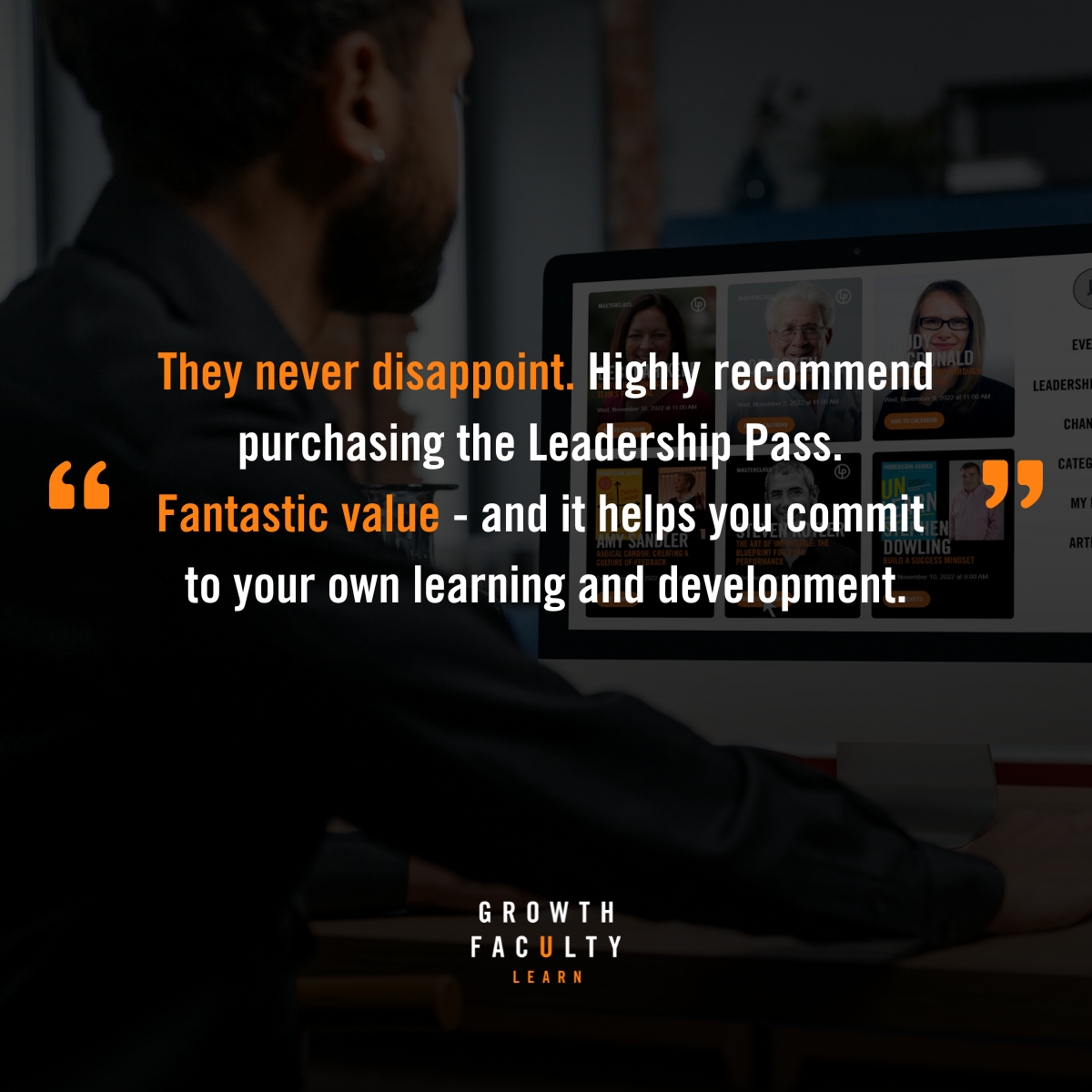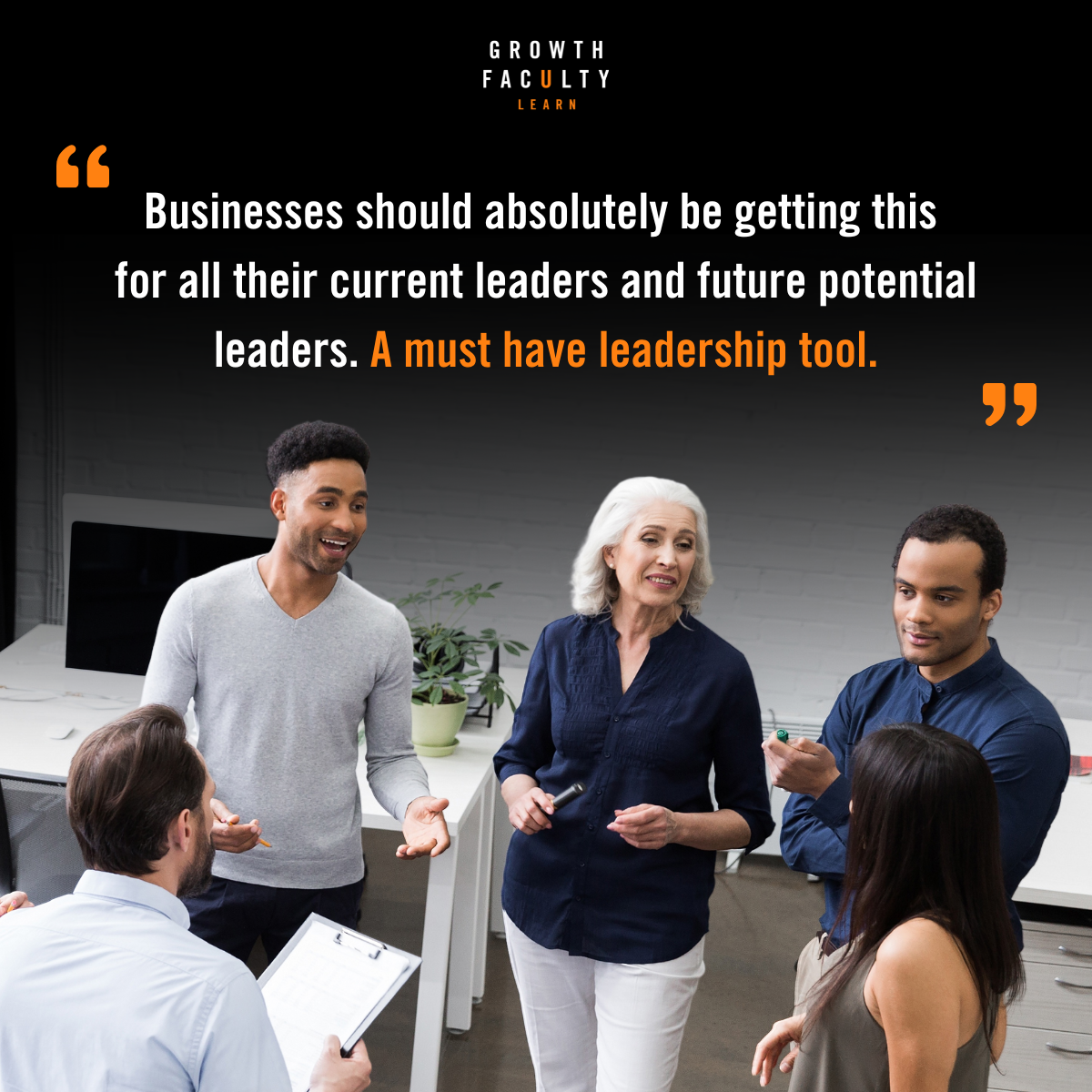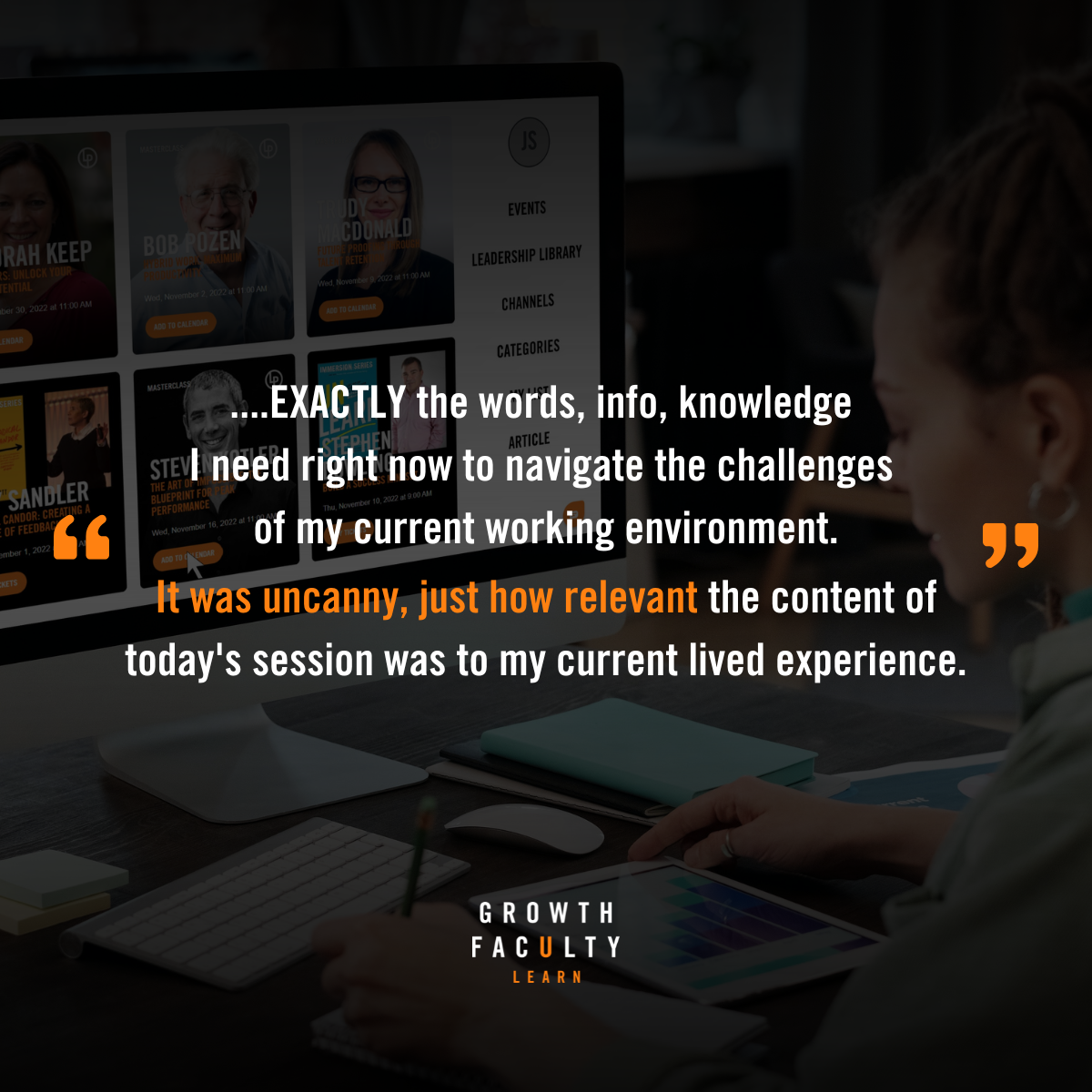 Frequently Asked Questions