EXCLUSIVE MEMBERS-ONLY
Emerging Leaders Program
STARTS 30 AUGUST / HOSTED BY KYLEE STONE
Emerging Leaders Program
MEMBERS-ONLY / LIVE VIRTUAL / 30 AUGUST – 10 OCTOBER 2023 
Are you ready to take your leadership skills to the next level? Become a member today and unlock access to our career-changing 7-week live virtual program. But that's not all – our members also enjoy 12 months of on-demand content and exclusive events, including the highly anticipated Atomic Habits: James Clear Tour livestream!
Why emerging leaders are attending:
Understand resilience, what it takes to build it and how to making leading with purpose more achievable
Develop the emotional intelligence, self-awareness and mental agility to activate a growth mindset while leading through change
Improve decision making and problem-solving skills
Expand communication skills to reframe difficult conversations, resolve conflicts, give and receive feedback
Support self through improved health, confidence, happiness and satisfaction
Why your emerging leaders will be engaged:
Delivered by a brand builder and leadership coach with an intrinsic talent for storytelling
A specialist in leadership, resilience and bringing people together from diverse backgrounds
Described as "one of the most engaging and authentic leaders of our time" and an "effervescent force of nature", Kylee's compassionate, non-nonsense approach earns her trust and respect
Includes livestream of James Clear Live, learn the Atomic Habits required to perform as a leader and additional habits-embedding masterclass with Holly Ransom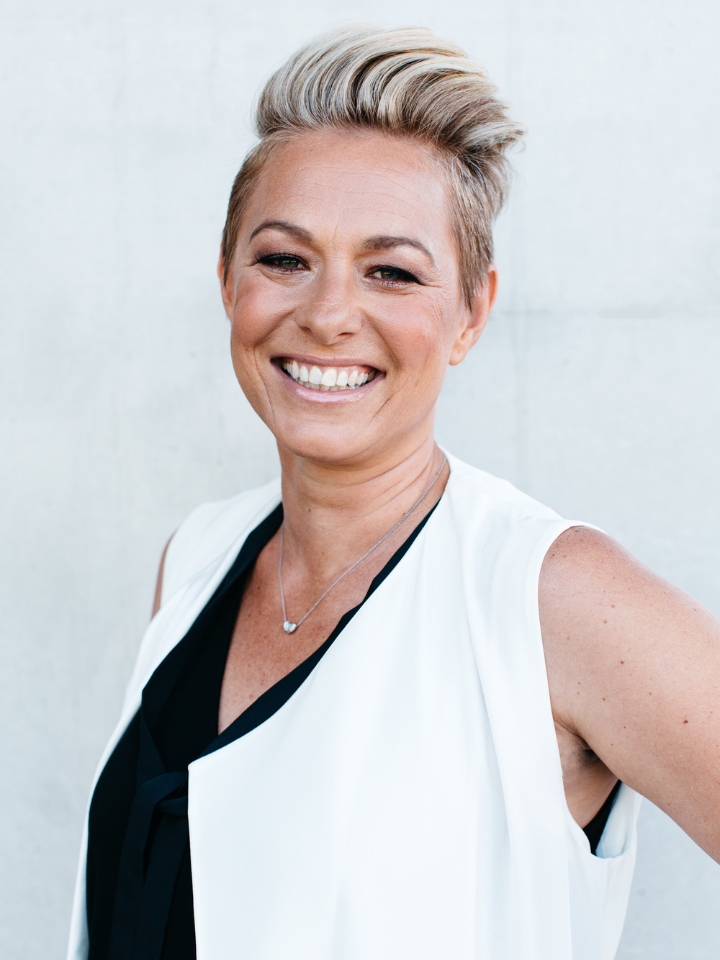 Hosted by Kylee Stone
Founder and CEO, The Performance Code – leadership transformation, resilience and wellbeing working with executives, entrepreneurs and emerging leaders. Kylee brings 10yrs Executive Level leadership leading large-scale transformation, communication, strategy and developing high-performing teams in sales and marketing.

With 20yrs of coaching in transformation learning methodologies, certified in the Neuroscience of Resilience, HART – High Adversity Resilience Training and Results Coaching (David Rock, Founder of the NeuroLeadership Institute) specialising in leadership, communication and breakthrough growth.

A descendant of the stolen generation of the Wakka Wakka and Kululli First Nations People with a deep passion for the power of storytelling to transform reality and accelerate growth in the way we think, listen, live and lead
CLUB
Perfect for leveling up your leadership skills of individuals and teams
per month. Billed annually*
Join Club

EXCLUSIVE ACCESS TO JAMES CLEAR – ATOMIC HABITS LIVESTREAM

4 LIVE virtual HEADLINE EVENTS

fORTNIGHTLY LIVE, virtual & interactive masterclasses

8 LIVE virtual BOOK CLUBs 

ON DEMAND LEADERSHIP LIBRARY

RESOURCES & Tools

NETWORKING

WEEKLY NEWSLETTER
Premium
Ideal for leaders craving the latest thinking and actionable frameworks
per month. Billed annually*
Join Premium

ALL CLUB INCLUSIONS, PLUS…

8 must-read business books

VIP HEADLINE ACCESS

4 FACULTY THINK TANK'S – NEW

BE THE FIRST TO KNOW – NEW

CONCIERGE SUPPORT – NEW
For Teams
Upskill your workforce, attract and retain talent, grow people, teams and organisations through relevant, timely and impactful live, virtual events 
Corporate rates available Group rates from 10+
Talk to us

ALL CLUB INCLUSIONS

GROUP DASHBOARD MANAGEMENT

DEDICATED CUSTOMER SUCCESS MANAGER

PERSONALISED HEADLINE EVENT CHAT CHANNELS (Groups of 50+) 

MULTIPLE LEARNING FORMATS

CONTENT FOR ALL LEVELS

SCALE YOUR LEARNING & DEVELOPMENT

BLEND CLUB & pREMIUM MEMBERSHIPS
The Growth Faculty has to be one of the great standards of sustained value. Consistent in its quality of speakers, relevance of topics, and seamless management of development experiences. Highly recommend!
Epic
Having Growth Faculty and James Clear in NZ was an absolute treat. Loved the presentation delivery and Q & A style.
Sheryl Dickerson
10/09/2023
Great morning of learning and connection.
Loved this event with James Clear & Holly Ransom, both dynamic speakers and learnt so much. James was humble and authentic so he made you feel like you could achieve some new habits to improve your life. Holly was energetic and communicated with great appeal and knitted the conversations together in a natural way.
Great session in Auckland on 8/9/23 with James Clear - author of Atomic Habits