Access the world's brightest minds
Live learning program for leaders and teams

Sign up today
GET PROGRAM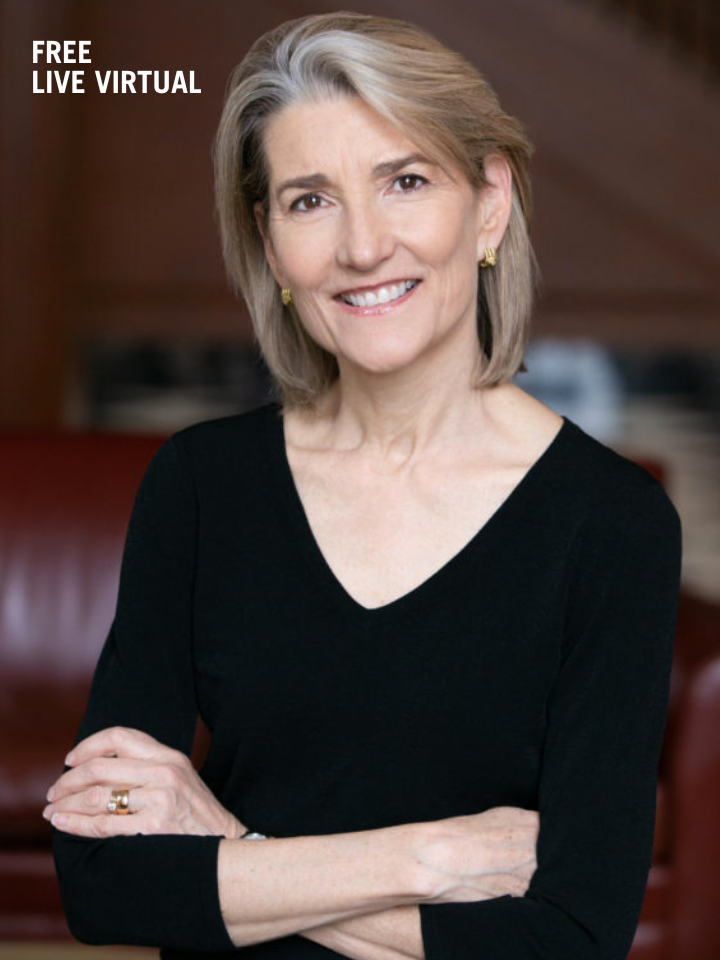 Amy Edmondson
Embracing Failure to Learn Faster: What Science teaches us about Failing Well
Live virtual events incl. in our
growth faculty Pass
Events are information packed, with real, actionable strategies that can be applied to your own life to grow both personally and professionally.
Very insightful session with Dan Carter!
The go to source for cutting-edge professional development delivered by experts in their field
The best L&D program I have done, multiple topics presented by great, and often world leading people who are so willing to impart their knowledge and answer questions.
Lorin Livingstone
26/09/2023
Great presentation by Duncan Young! The Growth Faculty Pass provides value for money and a wide variety of masterclass speakers and topics. Love the new 45 minute sessions!
Duncan Youngs session was amazing! Thank you Growth Facility, your sessions are very valuable, and the 45 minute session times are just right
A regular dose of Growth Faculty content keeps you on track and motivated.
James Clear was amazing at the growth faculty talk. Lots of take aways
IN A WORLD THAT NEEDS GREAT LEADERS.
WE CREATE THEM.
Build high-performing teams, and ensure you have the skills and mindset to succeed today and thrive tomorrow.
We curate a unique quarterly learning program focused on the challenges of building and sustainable, resilient businesses into the future. 
No matter where you are on your development journey, you will walk away from every session with at least one new idea or practical tool to unlock growth. 
LEARNING SOLUTION FOR HYBRID teamS
↠ CREATE SMARTER TEAMS AND STAY RELEVANT ↞

↠ HIGH ENGAGEMENT, SCALABLE VIRTUAL LEARNING ↞

↠ ACCESS CONTENT ANYWHERE, ANYTIME ↞

↠ ACTIONABLE IDEAS TO DRIVE SUSTAINABLE GROWTH ↞
9.5/10
Average rating for live virtual events
103,000+
Delegates at events
18,500+
Businesses in our global community
Leadership development
Stretch, motivate and challenge leaders and teams with highly engaging virtual learning.
New ideas for today's leadership challenges – delivered by the best business minds.
flexible learning formats
Convenient, practical and bite-sized learning for time-poor leaders and busy teams.
A library of content that can be accessed whenever, wherever and however you want to learn.
personal & professional growth
Connect with like-minded learners, challenge the status quo and develop future-ready strategies.
Power your ambition into action and revitalise your career progression with personal development at your fingertips.
Honestly, it's the best resource that I have used for leadership growth.

Christopher Marra
Thales Australia
It's such excellent value for money to get access to some of the best leaders and authors out in the market.

Jason Maricchiolo
First Focus
Value! The depth of material from book clubs to headliners for the price is excellent.

Gordon Donovan
SAP
All presenters provide actionable content; I love the handouts, takeaways and session notes.

Dee Foster
CBHS Health
The quality of speakers and content is way and above the best I have come across.

Mark Wiggins
Hall Payne Lawyers
So practical and relevant. Gets to the heart of the topic faster than any other training session I've done.

Sonja Leicester
Parkitect Australia
Consistently high standard of learning provided. Short. Sharp. Relevant.

Suzy Lee
Hatch
A must for any level practitioner who is committed to lifelong learning.

Louise Bonser
The Deering Group
Amazing presentations and world class content for leaders!

John Venegas
SDA Schools NSW
Topics are relevant and informative, delivered by experts in the field.

Catherine Twiss
Catherine Twiss Consulting
Highly relevant content, delivered in a time effective format.

Darleen Taylor
FirstChance
CLUB
Perfect for leveling up your leadership skills of individuals and teams
per month. Billed annually*
Join Club

EXCLUSIVE livestream access to live events

emerging leaders program

4 LIVE virtual HEADLINE EVENTS

fORTNIGHTLY LIVE, virtual & interactive masterclasses

8 LIVE virtual BOOK CLUBs 

ON DEMAND LEADERSHIP LIBRARY

RESOURCES & Tools

NETWORKING

WEEKLY NEWSLETTER
Premium
Ideal for leaders craving the latest thinking and actionable frameworks
per month. Billed annually*
Join Premium

ALL CLUB INCLUSIONS, PLUS...

8 must-read business books

VIP HEADLINE ACCESS

BE THE FIRST TO KNOW - NEW

CONCIERGE SUPPORT - NEW
For Teams
Upskill your workforce, attract and retain talent, grow people, teams and organisations through relevant, timely and impactful live, virtual events 
Corporate rates available

Talk to us

ALL CLUB INCLUSIONS

GROUP DASHBOARD MANAGEMENT

DEDICATED CUSTOMER SUCCESS MANAGER

PERSONALISED HEADLINE EVENT CHAT CHANNELS (Groups of 50+) 

MULTIPLE LEARNING FORMATS

CONTENT FOR ALL LEVELS

SCALE YOUR LEARNING & DEVELOPMENT

BLEND CLUB & pREMIUM MEMBERSHIPS
frequently asked questions
powerful and impactful learning program
for leaders and their teams
Access premium calibre thought leaders through live keynotes, masterclasses and interviews. Be inspired to turn ambition into action through meaningful personal and professional development.